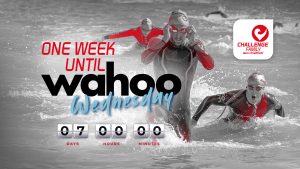 One week until Wahoo Wednesday!
2024 Challenge Gunsan-Saemangeum has 15 Wahoo Elemnt Rival GPS watches to give the first 15 athletes to enter the race!
The Wahoo Elemnt Rival creates a seamless multisport training and racing experience. Powered by proven Elemnt technology, but with added features unique to multisport, the Rival radically simplifies the way you interact with a sport watch – allowing you to focus on your performance, not how your equipment is performing.
Please note Wahoo Wednesday only applies to Challenge Family races with open registration.