The CHALLENGEFAMILY Christmas Promotion achieved a huge response from athletes all over the world. We'd like to take this opportunity to relay some of their special stories, since all athletes have their own personal motivation, special goals and are surrounded by certain people who support them in making their dreams become reality.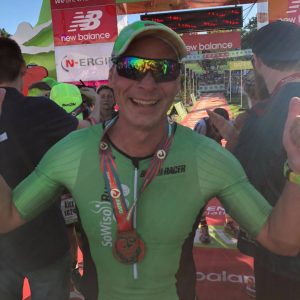 Lars Wisoschinski from Germany is one of these athletes and looks forward to racing CHALLENGEHEILBRONN this year. He has been passionate about triathlon since his first race seven years ago and was really surprised when his friend Dirk Kunze nominated him for the Christmas Promotion: "My friend Dirk competed in 2017 and told me about his great experience in Heilbronn. After I finishing my first long distance at CHALLENGEROTH Iast year he wanted to make sure, that I am still focused on my training and stay in shape!"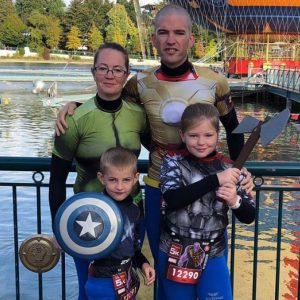 Marie Moreau is the driving force behind her husband and Christmas Promotion winner Damien Lejeune. Together with their two children, they both love to travel and compete in endurance races. After suffering a heatstroke at CHALLENGEGERAARDSBERGEN last year, Damien has some unfinished business to do in 2019. "CHALLENGEGERAARDSBERGEN will be the saison highlight for us. After racing the Paris Marathon and doing the Etape du Tour cycling race, this is our big goal for 2019", says Marie. And moreover the whole family has the opportunity to visit the region of Geraardsbergen. You find more stories from them on their blog www.geekandsport.be.
Curious about more stories? Stay tuned!