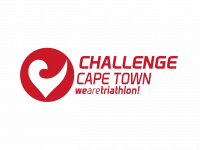 LOCATION Cape Town , South Africa
RACE DATE TBC Nov 2022
DISTANCE Middle distance
Challenge Cape Town
Five reasons to race Challenge Cape Town:
1) Race at the foot of the iconic Table Mountain, one of the New 7 Wonders of Nature.
2) Close off your season in the Mother City – consistently voted one of the world's most beautiful cities and favourite holiday destination.
3) Cape Town is an affordable destination for the whole family, with something for everyone.
4) The route is spectacularly scenic, passing many spots of historical significance.
5) Earn qualifying slots for THECHAMPIONSHIP.
2019 winner: 'Best new race'!
About the race
Come and race in Africa and South Africa's only CHALLENGEFAMILY event, and Cape Town's first and only middle-distance triathlon!
CHALLENGECAPETOWN is more than just a triathlon; it's a family fitness festival, incorporating events for triathletes and their supporters – as well as the wider Cape Town athletic community – over Race Weekend, including a Family Fun Run and an Open Water Swim Challenge.
The point-to-point triathlon kicks off with a 1.9km cold water swim at Big Bay (wetsuit compulsory), followed by a flat and fast 90km cycle, and culminating in an undulating 21km run through the City Centre before sprinting along the red carpet to finish line at Cape Town High School, situated at the foot of Table Mountain – one of the New 7 Wonders of the World.
The race course is spectator friendly, and athletes are treated to magnificent views all the way.
Bring the family for an extended break, and close your triathlon season in style.
Date
TBC Nov 2022
Location
Cape Town , South Africa, Africa
Distance
Middle distance
Race social
Race partners
Race director