It was his first race in nine months following injury but Pablo Dapena Gonzalez (ESP) is back, taking victory at Lotto Challenge Gdańsk today while Margie Santimaria (ITA) took her first professional middle distance win of her career in convincing fashion.
It was a three-man race from start to finish with Kacper Stępniak (POL) exiting the water first in 23:32, followed by Sergiy Kurochkin (UKR) two seconds down and Dapena Gonzalez five seconds down. The trio rode together throughout the 90km bike with chasers never getting within a couple of minutes of them. However, it was all change on the run when Dapena Gonzalez showed his pedigree as a runner, the discipline he regards as his best. Within the first three kilometres he had put 1:30 into chaser, Kurochkin, a lead he continued to extend until he crossed the finish line to take the win in 3:44:47. Kurochkin held onto second in 3:49:22 and Stępniak rounded out the podium in third in 3:51:02.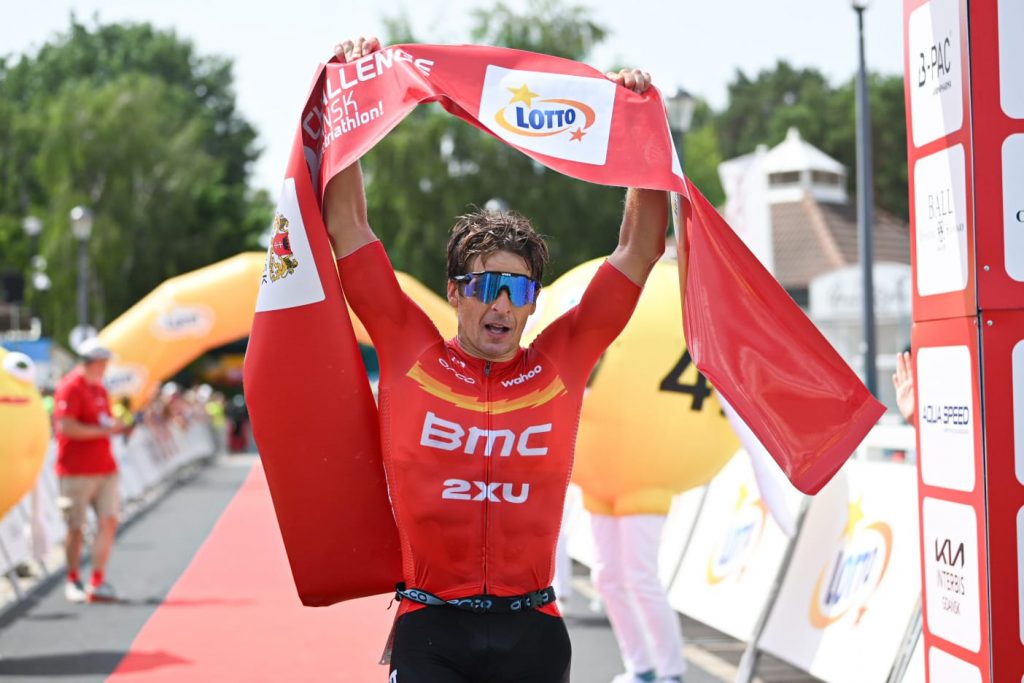 In the women's race, Rosie Weston (GBR) was first out the water in 25:07, nearly two minutes ahead of Santimaria. She held onto this lead until halfway through the first 30km lap of the bike when Santimaria took the lead and stayed there, continuing to extend her lead for the remainder of the bike and throughout the run to take a convincing win in 4:20:02. Behind her, it was an ever-changing battle for second and third between Paulina Kotfica (POL), Johanna Ahrens (DEU) and Maria Cześnik (POL). Eventually, it was Kotfica who won through on the run to take second in 4:27:17 with Cześnik taking third in 4:28:54.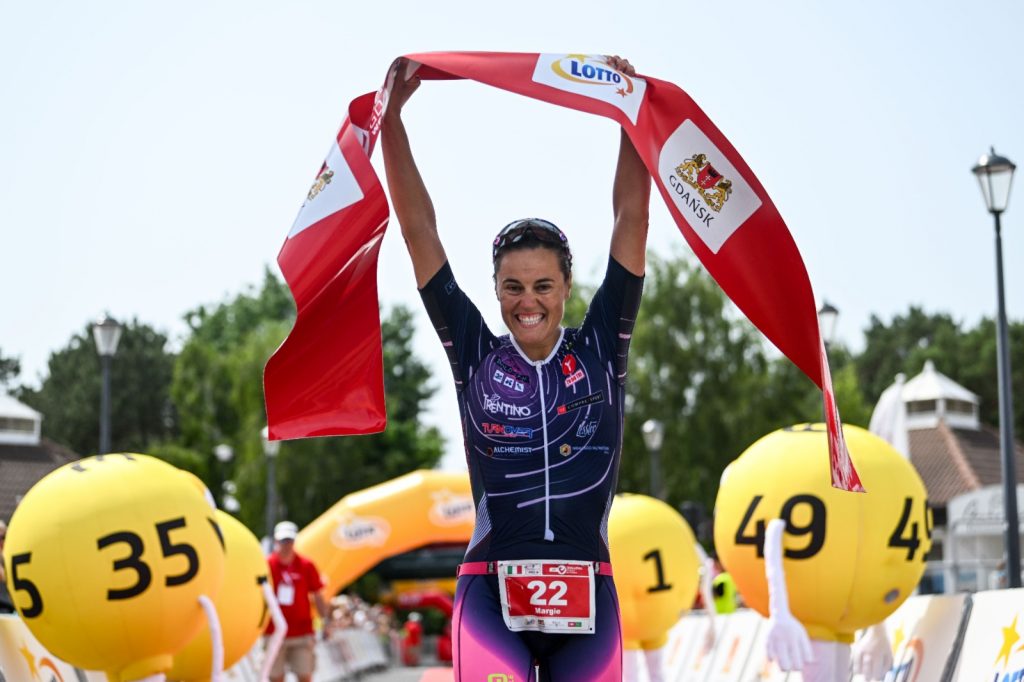 For full results, visit www.live.challenge-family.com/#timing