Jaimielle Jacobs is a certified Health and Nutrition Coach, multiple AG Triathlon Champion and Wellbeing Expert. Jaimielle specialises in, increasing health and immunity, reducing anxiety, and leading clients to their ideal body composition. Together with husband, and former world triathlon champion Pete Jacobs, Jaimielle is the co founder of global Health and Performance company Live Your Own Fit. Their mission is to help people change their lives, with increased health, immunity, nutrition and wellbeing strategies.
Jamielle is going to share her favourite recipes with all of us every week. Today we'll start with the first -extremely delicious- one: Sweet Potato Fritters.
INSTRUCTION VIDEO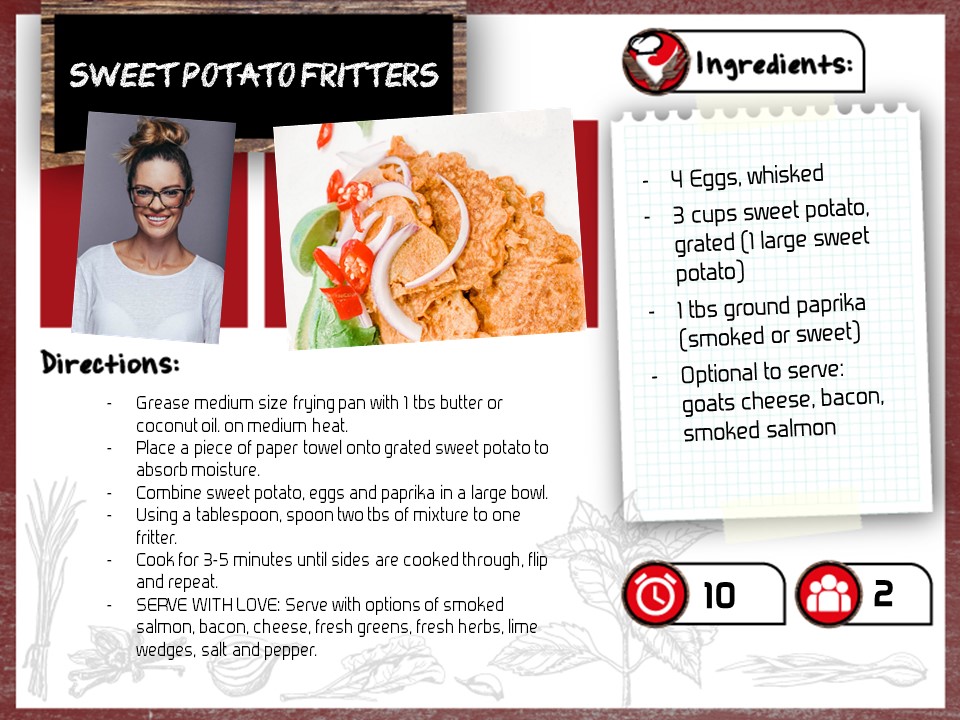 Follow Jaimielle
Do you want to follow Jaimielle for more delicious recipes and insides on a healthy lifestyle? Follow Jaimielle via:
12 Week LY.F Program 1:1 Online Coaching with 24/7 support
1:1 Blueprint LY.F Consultations
1:1 Pete Jacobs High Performance Coaching for athletic and/or corporate life.