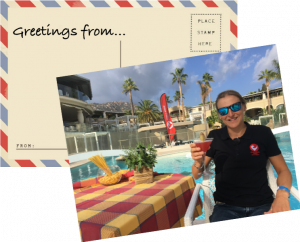 Hola! Greetings from Salou, Spain
Well, actually I'm not in Salou Spain, but still in New Zealand as I haven't made my migration north yet. However, this weekends see a great festival event take place in Salou, and I have fond memories from last years race. There have also made a few changes and so it looks like it'll be even better than last year and a great way to kick off the Northern Hemisphere season!
Here are some of my tips if you are heading to Salou, or hopefully to make you sign up for next year!
Getting there…
Well I hope you have already sorted your travel, if not I assume you enjoy flying by the seat of your pants, however Salou is really easy to get to, being just one hour drive south of Barcelona. There's a good bus and train network that will drop you right into the heart of Salou, if you don't take a hire car.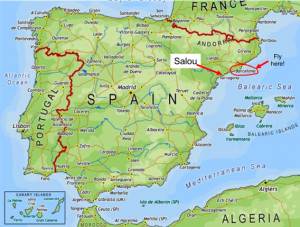 This year Challenge Salou, has moved to a new race HQ, in La Siesta Salou Resort & Camping. Even more central and self-contained for the race, still with the superb ease of location to the beach, and transition and everything going on around the race.
The Spanish love to celebrate and do so in style so you are going to be in for a real fiesta atmosphere with so many events going on over the weekend.
The expo kicks off on Friday evening, all at La Siesta Salou Resort & Camping, and don't miss out on the Meet & Greet of the Pro athletes at 1900hrs, followed by the welcome party! As said this is Spain and they love to throw a fiesta at every opportunity!
Saturday, get yourself down to the ocean (a stone's throw from the resort) for the Sailfish Open Water swim (09.ooh), followed by the Breakfast Run (10.00h). Again, this is Spain and things happen at a leisurely pace, so it's a very sophisticated start time for these morning activities. Definitely time for a Spanish coffee to kick start your day before the swim and breakfast run.
At 11.00h it's the junior challenge, so an opportunity for the families travelling to all take part in something over the weekend.
In the afternoon is the Pasta Party (I told you the Spanish love to party), and bike check in, with the Challenge Women event running into the evening at 18.30h. For those racing a nice little leg stretch flush out along the promenade here supporting this event wouldn't go a miss.
The main Challenge Salou half distance then kicks off Sunday, and it's awesome that the event have listened to the athletes and put big gaps in between the start times for the Pro Men, Pro Women and Age Group athletes! A big big thank you from me and all the athletes for this!
Post race and its traditional Spanish cuisine with the Paella Party and the biggest paella I've ever seen being cooked! I'm sure by Spanish standards it's small but it's a great way to finish off the weekend in a very traditional way.
So the race.. well yes you've guessed it, swim bike run, party!
Swim
It's a one lap rectangular ocean swim, along the beach and back before a short run up the beach and right into Transition.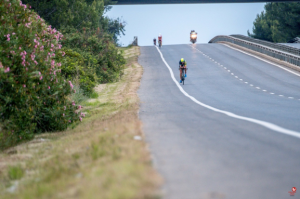 Bike
The bike course is predominantly flat, with some rolling terrain but it's pretty flat and fast. Three laps, but not too congested as plenty of space on the closed roads to pass the other athletes on course on the different laps. You come right back into Salou and past transition on each lap making for a great atmosphere before heading out and passing around Port Adventura World as well.
Run
Then you finish with a flat beach front run. Four laps taking you up and down the promenade, with ocean views along the way.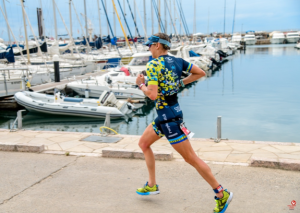 Salou, has so much more to offer as well as the racing. It's home to PortAdventura and Ferrari land, so plenty of rides and activities for the whole family in the days before or after the race! Perfect for a family holiday.
Also, near by, is the historic town of Tarragona. So, a fantastic way to add more culture and balance to the trip, something for all interests. Of course there's also just the beach to enjoy as well. And don't forget to get the obligatory photo by the Salou sign!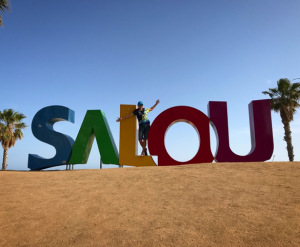 Challenge Salou is part of the Challenge Family World Series, and also a chance for athletes to qualify for The Challenge Family, The Championship event in Samorin, 2nd June. So a great way to kick of the summer racing in the Northern Hemisphere and even if you don't grab an invite to The Championship, there's still plenty of reasons to get yourself to Salou.
So let's have a quick look at the Pros that are racing.
Women
It's going to be an awesome start to the Challenge Family series of European racing with an impressive line up of top women down to start. Another thank you to Challenge Salou for giving the women the number 1 bib!
2018 Challenge Salou winner, Judith Corachan Vacquero returns to defend her title, and third place finisher (2018) Margie Santimaria will also return, hoping for another podium result. However both those women will have their work cut out against the top quality field on race day.
Challenge Family Ambassador Daniela Bleymehl (ne Saemmler) will be one of the race favourites on the day, following her fabulous season in 2018, which included that epic finish and win at Challenge Roth. Alexandra Tondeur is also likely to feature, again with some impressive form in 2018, winning the ETU European Middle Distance Championship, and coming second in the ETU European Long Distance Championship.
Helle Frederisksen is pure class and one of the best in the world over this distance so is a firm favourite to take the win, along with Emma Pallant who has more wins to her name than prawns in paella, and Katrien Verstuyft who was a regular winner and podium finisher in the Challenge Family races last year. Kimberley Morrison will be putting on a charge on the bike course, one that very much suits Morrison's strength, but she's an all round strong speedy athlete so could be another challenger for the win and podium, along with Maja Stage Nielsen who regularly runs herself to the podium in her races. Tine Deckers, Simona Krivankova, Elisabetta Curridori and Clair Hann are a few of the many others that could impact this race.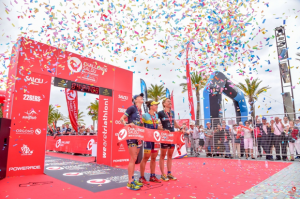 Men
Pablo Dapena Gonzalez heads the men's start list, having been prominent in many of the Challenge Family races last year with plenty of wins and podiums as well as the ITU World Long Course Champion title to add. Again like the women's race a whole host of quality men will make their bid to start their season with the win in Spain. Athletes such as Denis Chevrot, Anthony Costes, Tom Davis, Pieter Heemeryck, Markus Hoermann, Sam Proctor, Thomas Strange all have impressive race resumes and many more are likely to feature in this race. It's always hard to predict with the first race of the year and such a strong European contingent racing. Hard to pick form of athletes coming out of Winter, and many new names on the list, with a great chance to make a mark over the middle distance.
One thing for sure, Challenge Salou will very much kick start the summer racing in true Spanish style… so grab that Sangria, and kick back with your paella to watch a spectacular race unfold!
Wishing everyone the very best for a fantastic weekend! Wish I was there, but will raise my glass of Sangria to you all, and be cheering you all the way!
Adios!
Sid x
Don't Die Wondering
Twitter: @lmsiddall
Instagram: @lmsid
Facebook: facebook.com/LauraSiddallTriathlete/