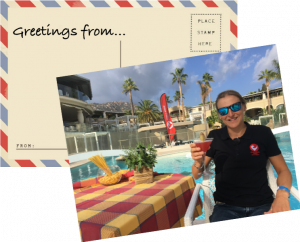 Kia Ora! Greetings from Wanaka, New Zealand.
I think this is my favourite place in the world! Wanaka! Just amazing.
I'm going to go right in. This is a bucket list race and a real 'must do'. It's a truly special place and course. It's an honest course, and just incredibly spectacular for the swim, bike and run.
Wanaka is in the South Island of New Zealand, situated on the south of Lake Wanaka. Lake Wanaka is New Zealand's fourth largest lake. It's about an hours drive from Queenstown (and Queenstown Airport) over the spectacular Crown Range, or about a six hour drive from Christchurch, which takes you past the spectacular Lake Tekapo and Lake Pukaki with views of Mount Cook.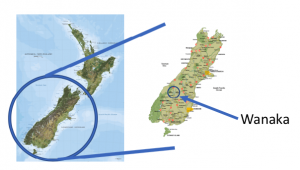 Wanaka, Queenstown and New Zealand is an adventurer's paradise with more activities then you'll be ever able to fit in. From the home of bungy jumping, to sky diving, to surfing, SUP, hiking, glaciers, mountain biking and trails for kilometres, it's simple quite epic. Lots of fun for all the family though with all these activities, as well as Lavender Farm and Puzzling World too. Not to mention the fantastic cafes and restaurants in Wanaka and the surrounds, and also all the fabulous Otago based wineries. (Mt. Difficulty is my favourite.)
As for the race, there's a reason it's been voted the most scenic triathlon in the world, on more than one occasion. Ok Ok, I know we say a lot of races around the world are stunning, but there is no one race out there, that matches Wanaka on all fronts. The swim in Lake Wanaka's clear waters as the sun rises from behind Mt. Iron and hits Roy's Peak and The Crown Range, casting them in golden sunlight making for a magic start to the day. The bike course will have you mesmerised, with its stunning landscape as you head out towards Treble Cone, then back through town and out to Lake Hawea. Over the famous Red Bridge and back to Wanaka. Then the run course. Simple, well just gorgeous. 75% of the run is on trail, and track that takes you along the lake front, and around to the Outlet Track. It's just incredible to be running on this trail in a half distance.
The event is a real festival of activities. It has the biggest junior triathlon in the southern hemisphere (maybe the world) with over 1000 kids taking part in the swim, bike and run around the lake front. There's also a secondary schools event as well, where students can compete individually or in teams. It's amazing to see all the school kids having a go, regardless of level and ability. It's awesome to watch.
Challenge Wanaka itself, whilst sadly no longer has a full distance event, has expanded to now include an Aquabike race. This is a 3km swim and 120km bike, so whilst I think the run is almost the best part of the course, it's a great option for people to still experience Wanaka.
So, to the race…
Swim
A one lap lake swim brings you back onto the Lake shore, with a run up to transition, which includes heading up and over the road on a little bridge (built for the race). As said it can be pretty magical as the sun comes up and hits The Crown Range casting a glowing orange band across the mountains.
Bike
The bike starts with a 17.5km out and back section towards Treble Cone. It's rolling terrain but still lots of speed to be had if ridden well.
Once back in town, you complete one 55km loop, heading out to Lake Hawea, again with more rolling hills, before turning in front of the lake and then heading back along Hawea Flats. At the end of the flats you descend down and cross the famous Red Bridge, before turning and coming back towards town. Just as you are hitting the outskirts of Wanaka, you turn right looping around the back of the town, to re-join the lake front and come into Transition. It's definitely not a flat or fast course, but don't let that put you off. This is a really honest but spectacular bike course and is a lot of fun to ride and race on.
Run
One large 21.1km loop, starts with you heading out of Transition and following the footpath at the side of the lake. It's compact track and well, simple stunning. Following the waters edge you enter The Outlet Track, a narrower section through trees and bush, with the water of the Clutha River glistening to your right. It's pretty magic.
This was my first race for 2019, after a long break at the end of my 2018 race year. I've had a busy few years of racing and travel so needed a longer break. I always love to kick off my year with Challenge Wanaka. It's just a fantastic event, in such an incredible part of the world.
I had a great block of training after my break, and was excited to see what I could do in Wanaka. This was my fifth year back in Wanaka, three times racing Challenge Wanaka full, and once with the half, and it was a half again this year.  For each of the past four years I've come second, 27seconds behind the winner in 2017, and just 11seconds in 2018. So of course with how much this race means to me, I was wanting to move up one step on the podium. However, it was also about taking my training into a race and putting a performance out there that I was proud and happy with and reflected what I knew I was capable off. I had a reasonable swim still coming out 4mins behind the lead, but a much better swim for me and hopefully showing things are moving in the right direction. However unfortunately on the bike things just didn't click, and I didn't make up the ground to the front of the race, and it put me behind where the real race was. The front of the race was really exciting with three women starting the run neck and neck. I had a solid run but was too far behind really to make an impact at the front, so whilst I still pushed on, and tried to enjoy the incredible scenery it was going to be hard to chase down the lead women. Whilst the front of the race slipped away I did manage to run myself into third, and take another podium. Always grateful for being on the podium, even though disappointed with my own personal performance.
Congratulations to Hannah Wells, a name for the future for sure after her win at Port of Tauranga Half and now Challenge Wanaka. I know there's more to come from Hannah, so watch out! Congratulations also to Meredith Kessler. Always a world class and formidable racer with countless wins and titles to her name. It was fabulous to have MBK in the South Island of New Zealand, after she's been to the North Island of New Zealand so many times. Also, Congratulations to the rest of the Pro Women and also the Pro Men on their race, and to everyone, kids and adults, who raced across the weekend and festival of events.
I really can't say it enough, how incredible Wanaka is and this race course, the town, the locals, the volunteers and the community! Oh have I said there's also great coffee and food! Love New Zealand. It's a great place to come and race and experience a truly beautiful country and culture. Hope to see you here next year!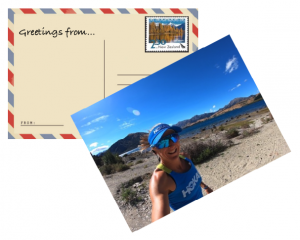 Kia Ora!
Sid x
Don't Die Wondering
Twitter: @lmsiddall
Instagram: @lmsid
Facebook: facebook.com/LauraSiddallTriathlete/