Near perfect conditions greeted over 1,200 athletes at Challenge Riccione on Italy's Adriatic Coast today with Thomas Steger (AUT) successfully defending his title to make it two in a row in 3:37:40 and Emma Pallant-Browne (GBR) taking a convincing win in 3:56:50.
While Steger led out of the water, it was soon Mattia Ceccarelli (ITA) who asserted his dominance on the bike, maintaining the lead for the full 90km with only Steger managing to catch him on the final lap with a chase group of Thomas Davies (GBR), Chris Mintern (IRL) and Florian Salvisberg (SUI) in hot pursuit. Coming into T2 neck and neck with Steger, it quickly became apparent Ceccarelli was no match for Steger's renowned speed on the run and over the next 21km Steger slowly but steadily put time between them to take the win with a 1:22 lead over Ceccarelli. Behind them Florian Salivsberg was staking his claim to the final place on the podium when a drafting penalty threatened his chances. However, he managed to retain his third place in a time of 3:40:41 despite this 30 second setback.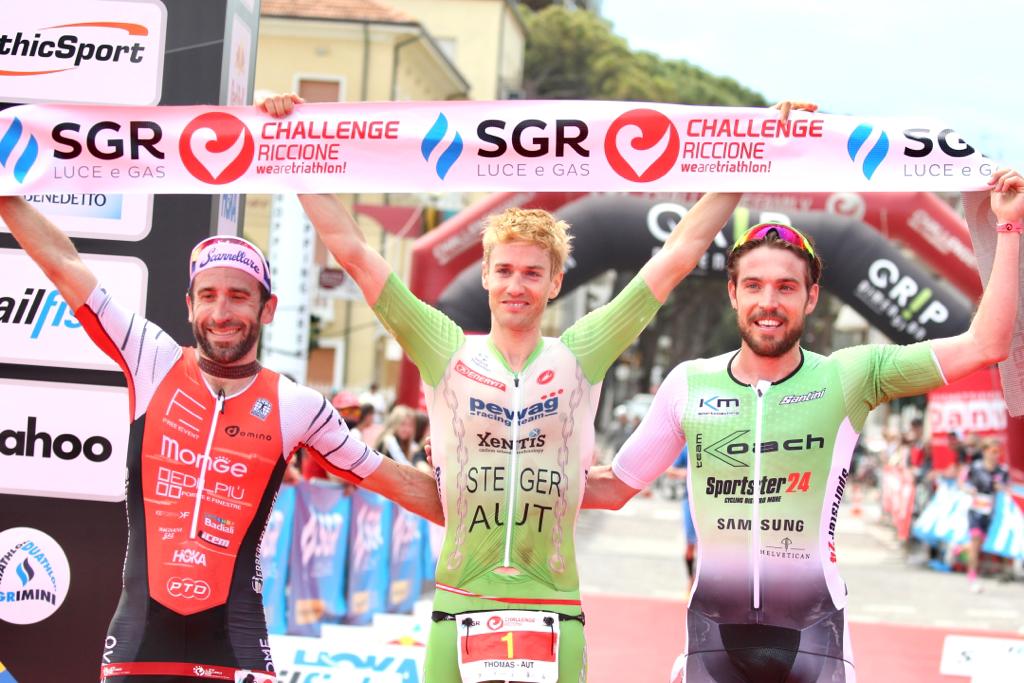 In the women's race there were no surprises in the swim which saw India Lee (GBR) exit the water first, closely followed by Pallant-Browne who quickly took the lead on the bike and there she stayed until the finish line, taking an emphatic win with a clear eight minute lead. Behind her, it seemed it was a battle for second and third between Lee and Lucy Byramn (GBR) in a battle of the Brits. Riding closely together on the bike, it came down to the run where Lee looked dominant for the first couple of laps. However, Byram made her move at the end of the second lap establishing her second place and then, with Lee fading, Marta Bernardi (ITA) saw her chance on the final lap to take third place in 4:05:22.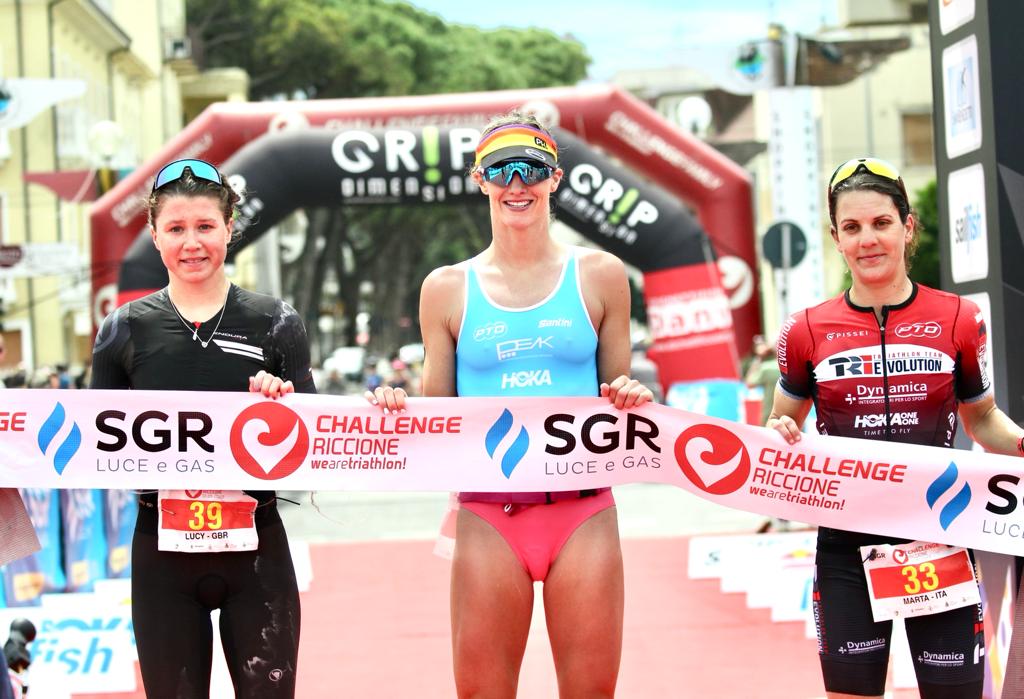 Pallant-Browne said the spectators helped her to victory. "The energy out there was amazing, there were no quiet spots on the course with cheering all the way round, you felt like you were being pushed around the course, thank you so much to everyone to came out to support."
For further information, visit www.challenge-riccione.com. For full results visit https://www.nextrace.net/timing/schedaclassificalive.php?idgara=2624&lan=en