Ahoj! Greetings from Prague, the Czech Republic
Well for city races and city destinations I don't think you can get much better than Prague and Challenge Prague certainly lives up to the hype of the city as a destination. It's just a great race.
Prague, the capital of the Czech Republic, is known as the "City of a Hundred Spires" and known for its Old Town Square, the heart of its historic core, the Astronomical Clock, as well as Charles Bridge one of many bridges spanning the Vltava River, that's cuts through the city. Then there's Prague Castle (the largest ancient castle in the world) and St. Vitus Cathedral sitting above the city, adding more to the Gothic architecture and cultural history of this impressive city. There's so much exploring to do in Prague, so many cobbles streets, and squares, bridges and river banks, cafes, bars, restaurants, history, culture this place has everything! Beer is also cheaper than water and Prague of the Czech Republic is one of the cheapest cities in Europe for beer. If that doesn't grab your attention then I don't know what will!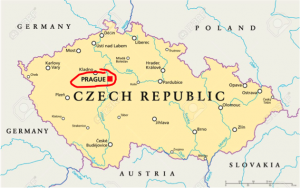 Challenge Prague is now in its second year as a Challenge Family event, and it's an impressive set up and operation. For a city centre race, it's incredible that they are able to host such a well run event, in amongst the streams of summer tourists that visit the city. Transition is on one of the bridges, Most Legif (Legions Bridge) over the Vltava, in fact just the next bridge down from Charles Bridge, and only a few hours before it is still a popular crossing point for tourists and also the trams and buses. Within in a few hours over night, this bridge is closed down, and transformed into transition. The swim takes place under the bridge, around the Strekecky ostrov island. The water ways cleared for the race of tourist pedalos and river cruise boats. The bike is also on completely closed roads that are well policed and marked. The run takes you on four laps right around the river and bridges, past bars, on cobbles and provides a great atmosphere for spectators and athletes alike.
The race is also streamed out live on Czech TV as too were the awards ceremony in the evening! That's pretty cool!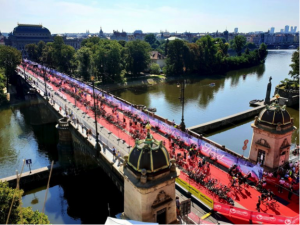 Transition on the Most Legif
So, to the race…
Swim
As mentioned the swim is in the Vltava River. There is an island in the middle of the river under the Most Legif and this acts as a perfect start and finish for the swim part of the race. The swim starts with an out an back section, all clearly marked with big bouys, before you do a full lap of the island. It's straight forward keeping all bouys on your left. You can always see the island and banks of the river so for those more apprehensive about the swim it's great. It's also cool to swim under the bridge several times which is also packed with spectators.
Swimming in the Vltava River
Bike
The bike is a two loop course on completely closed roads that are well policed and marked with tape and cones. It's impressive. The bike is relatively flat, running parallel to the River Vltava, but is exposed for the majority of it, so with an afternoon race in the summer, it can make it hot, and also open to wind. For most part the race is on a main road / freeway so good road surface. At the far part of the lap, you turn off onto a smaller road and out and back section turning around in the small village of Vrane nad Vltavou, returning form this section you then turn right and head up a 3km climb up to another turn around, at Dolni Brezany. This climb is in the trees and forest so really pretty and a respite from the sun. It's a steady gradient so plenty of opportunity to keep good pace and the descent is fast but with good corners for keeping steep as they aren't too tight. You then rejoin the main road back to Prague, and repeat for lap two.
As a note, due to this course being on a main freeway, you can't ride on that section pre-race, however Prague has a great network of bike paths which are easy and good quality and give you a good view of the course as you can ride right out to the hill and back on the paths.
Running through the city centre
Run
The run course is four laps right back in the centre of Prague, taking you over bridges, along cobbles, down by the river bank and around the Staropramen Brewery. It creates great atmosphere as plenty of opportunity for spectators to see athletes plenty of times. Whilst it's four laps there is no opportunity for losing count, as each lap you run through transition, which over head the entrance is a huge electronic screen which flashes up your name reminding you to turn right to start lap 2 or 3 or 4 (whichever you are on), or if completed the four laps, turn left to the finish. It's pretty cool.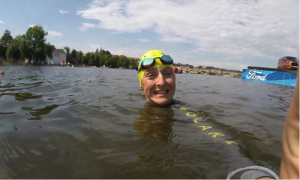 A balmy 17deg in the Vltara
This was my second year racing Challenge Prague, and whilst I hadn't had a great race in 2017, I was excited to return with it being such a great location and well run event, and it again didn't disappoint.
Again, kudos to Challenge Prague for listening to the athletes and changing the swim time starts to allow for a greater gap between the Pro Women and Age Group men. Thank you!
I was coming into this race in a bit of unknown form, having had a few weeks of up and down mentally and physically with some unstructured training. I just had no idea what the body would do or what would turn up on race day, but I was prepared to give it a shot. If you are lining up you are committing to racing and giving it everything and so was I.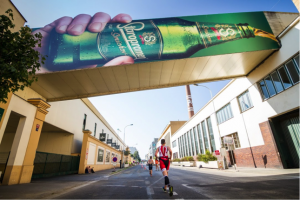 Running around the Staropramen Brewery
A midday start allows for a more leisurely morning than the usual early start and strict time schedule for a race. It was great to be able to just ride my bike to the race start in the morning for racking too.
My swim was pretty solid and decent for me, as I managed to get in a pack and hold on. There were a couple of the fasters women up ahead which I was expecting and a smaller chase group behind them. I was part of a second chase pack of four, but we exited just two minutes or so down from the lead, so I was pretty happy with this. Unfortunately, I struggled again on the bike, to find any real power or pace. I was racing blind too, as my Garmin had died (possible cooked itself in the sun?), but this is no huge issue and something you need to be prepared for. I actually saw it as a bit of an opportunity just to ride to feel and go with it. However as said I struggled to really generate much so it was just a case of getting through the course without letting the leading women get too far ahead. I still enjoyed the bike and found having no sense of time quite freeing as it felt the bike passed relatively quickly. Coming off the bike I knew I was down in about 8thplace, not really ideal, and as I ran across the Most Legif bridge to pick up my run kit, my body wasn't really responding at all. Not just the usual feeling when you come off the bike, much worse and I had some serious doubts about the run ahead.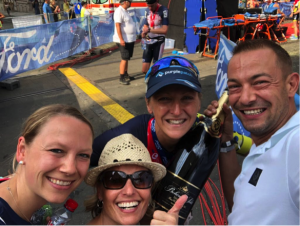 Not only is beer cheap in Prague, the bottles of bubbles are huge!
Fortunately, patience prevailed and I gave myself the chance to chuck my trainers on and see if I could find my run legs over the first lap. In hindsight I was grateful for keeping going, and after a 2-3km, I started to feel a little better and bit more fluid. The women in front were suddenly appearing quite quickly up ahead and I was gaining, which gave me further motivation to push though. By the third lap I'd run myself up into 2ndposition and whilst the leader was still a little up the road was closing in. However also closing in behind me was another women, who had started the run just behind me and whilst I had managed to hold her off for three laps, she caught and over took me on the last lap. We both still pushed ahead with the leader insight, but in the end just ran out of road, with just 50seconds separating the top three. It was an exciting race for the spectators and organisers too, not knowing who out of the three of us was going to round the corner first to take the win.
Congratulations for Katrien Verstuft for taking out the win and running to hold off Kirsty Jahn. who had a great run to finish second,  just ahead of myself in third.
Congratulations to everyone who raced at Challenge Prague in the sprint or middle distance and survived some warm temperatures out there.
Congratulations to Katrien Verstuft and Kirsty Jahn.
Challenge Prague is definitely another race to put on your list and a great excuse for a city break and being a tourist too!
Az Priste…. Sbohem!
Sid x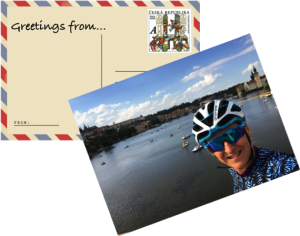 Don't Die Wondering
Twitter: @lmsiddall
Instagram: @lmsid