CHALLENGEFAMILY of course isn't able to organize our events without all of our fantastic sponsors and partners. And their generosity and dedication to our events. Do you want to become partner of CHALLENGEFAMILY as well? Then please contact us via info@challenge-family.com. We are looking forward to that!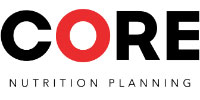 Core nutrition planning
CORE Nutrition Planning is all about science based nutrition planning that lets you customize your nutrition according to your goals and preferences. It's use by lots of pro's, but amateurs as well. For example: CORE can build a nutrition plan for your next big race or training. And for that, you can choose from hundred of products like drinks, gels and bars.
Find out more

Dare2Tri
Dare2Tri is your place to go if you need Trigear, wetsuits or accessoires. Doesn't matter if you are looking for a cap, socks, a complete trisuit or a wetsuit: Dare2Tri suits your wishes. As well for men, woman and kids. Whether you are a beginner athlete or a multiple LD triathlon finisher: Dare2Tri is your choice. Over 18 years experience in design, production and marketing of triathlon gear, so you can be ensured that Dare2Tri gives you what you need!
Find out more